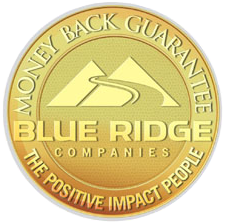 We guarantee that through our 3-point plan we will positively impact the fair market value of your property within 12 months of taking over management, or we will REFUND your ENTIRE 1st year's management fee.
Call us today and let's discuss our solutions to your challenges.
1-800-410-7228 ext 1529
or send an email to:
Management Services
What is Positive Impact?
Involvement:
Prior to your property's transition, you will experience an unprecedented level of involvement from our management team as we collaborate with you to formulate a detailed strategy to increase your property's value. To implement a seamless transition, we have developed a transition tool that includes all of the information we need from you in order for us to fulfill our guarantee to you. Once this information is received, we will deploy our dedicated transition team to your property on the set transition date to immediately focus on increasing occupancy, rents, and resident service.
Insight:
With a proven track record of outperforming our competitors in both favorable and unfavorable market conditions, we understand that every property is unique. This level of insight is vital to your success as we employ our decades of experience to formulate a tailored plan to meet the unique challenges within your property's sub-market. We will provide constant insight as our experts continually analyze income sources and operating costs in order to achieve optimized net revenue and expense ratios, and we will report these results to you on a monthly basis.
Integrity:
We honor ALL of our relationships through honest and reliable communication practices. Establishing an open channel of communication is vital to a successful relationship, and that is why we guarantee a dedicated, personal point of contact that can address any questions or concerns that may arise during your relationship with Blue Ridge. With a firm focus on accountability, we maintain a standard of certified transparency to our clients, partners, and service providers as we treat everyone fairly and equally. By understanding these core beliefs, you are guaranteed that the highest level of ethical standards will be employed as we work to positively impact the fair market value of your property.