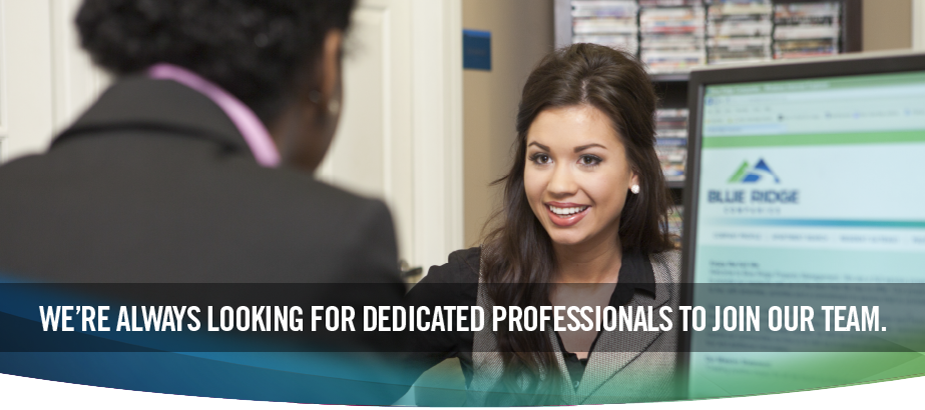 Joining the Blue Ridge Team
Are you exploring the possibility of starting your career in the property management industry? Are you an experienced veteran looking to advance your career? If so, we'd love to chat with you about joining our team. At Blue Ridge, we invest industry leading training in each of our team members in order to ensure they are provided with the resources needed to succeed in their roles with us. As such, our team includes some of the industry's best professionals who enjoy the great benefits of working with an established company.
To be considered in our hiring process...

Blue Ridge Companies is always looking for positive, dedicated individuals for management, leasing and maintenance positions. We provide a professional, challenging and fun work environment with a focus on success and, most importantly, our residents.
If you would like to join the Blue Ridge team, please submit your resume as an email attachment or fill out our online application.
Blue Ridge Property Management is an equal opportunity employer. We conduct pre-employment criminal background screenings and pre-employment and random screenings for substance abuse."
"Blue Ridge is truly a company of integrity and excellence. This company has set a mark above the bar, in all areas. Blue Ridge has been at the fore front, in introducing a unique way of living for its residents. I feel very fortunate that I have been able to be a part of this company" - Ebony B.